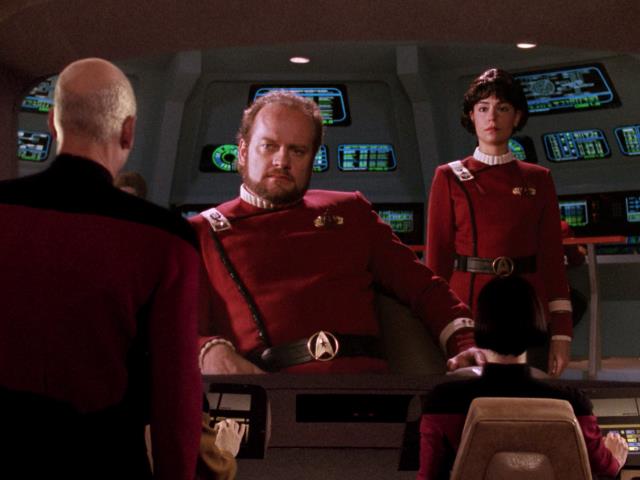 Callaghan
has a post asking folks to nominate their favourite scene from a television show.
It didn't take me long to pick mine.
Star Trek: TNG Episode #118.
"Cause and Effect".
The teaser.
The Enterprise is sailing along when out of nowhere comes this ship. They try to turn, to push it away, it's no use. The Enterprise collides with the ship and explodes into a billion pieces.
Holy Shit!